Villeroy & Boch - Subway 2.0 Collection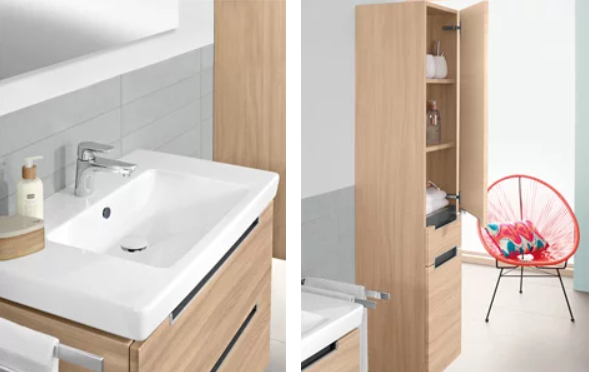 Subway 2.0
For bathrooms that are as individual as you are
This extensive product range of the versatile Subway 2.0 collection offers a wide variety of bathroom design possibilities, even enabling smaller rooms to be utilised effectively. The collection includes a broad range of basins that enable all individual needs to be fulfilled. Their minimalist and well thought-out design has been achieved with functionality in mind. Details such as deep sinks or broad shelves provide a high degree of convenience.
The latest generation of toilets from Villeroy & Boch are included in the Subway 2.0 Collection. Their innovative DirectFlush technology rinses the entire bowl, using only a very small amount of water. The rimless design allows for easy cleaning and maintenance and the highest level of hygiene. Subway 2.0 toilets can be combined with both standard toilet seats and SlimSeats, the new modern, ultra-flat toilet seats from Villeroy & Boch.
Individual design - innovative technology
The mainstream Subway 2.0 Collection offers numerous potential combinations that are capable of satisfying the most diverse demands. Whether it be for a family bathroom, a retreat bathroom or a place of relaxation, Subway 2.0 can create an individual bathroom design. With a wide variety of forms and colours, the collection stands out due to its excellent design, combining functionality and innovation.