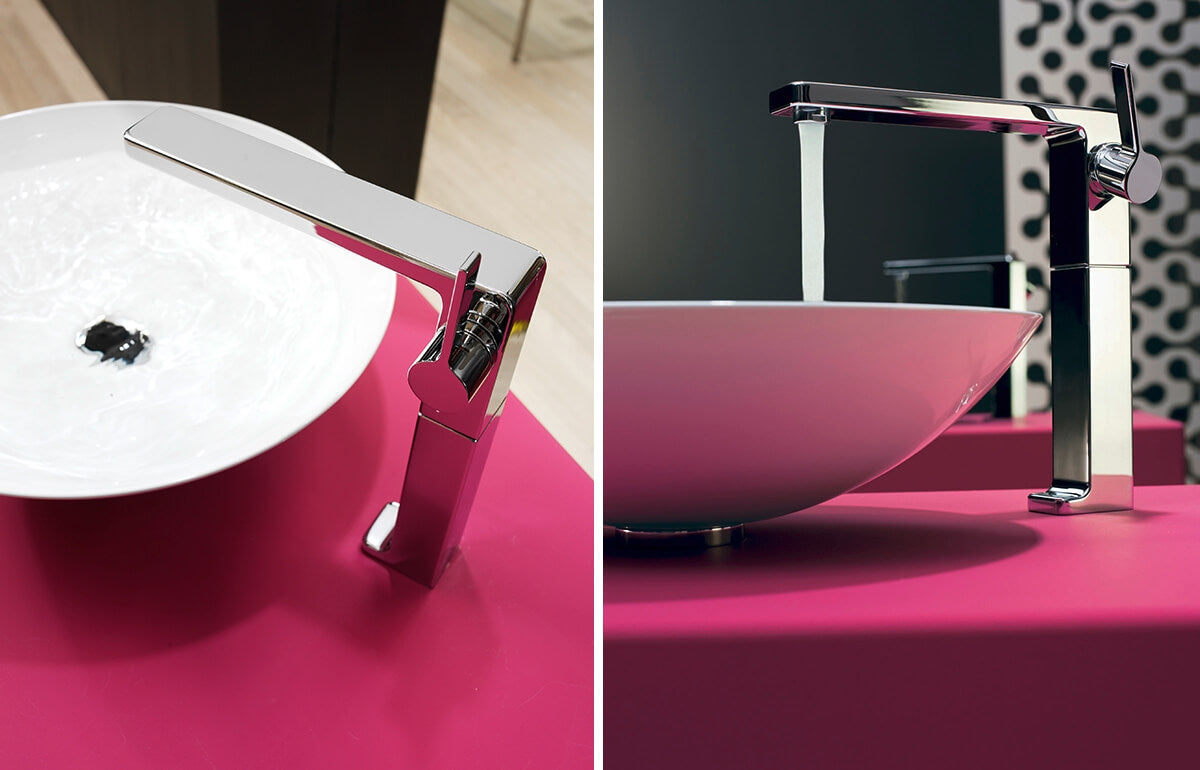 LULU series 
An ode to joy
LULU is synonymous with comfortable elegance, characterized by its smooth surfaces, clean lines and soft corners.
Unconventional in every respect.  
LULU is classy yet modest. The elegant and almost delicate lever is an artful contrast to the wide faucet body.   
LULU is about new sensory experiences in the bathroom;
The ensemble of elegant finishes, smooth surfaces and soft corners makes the fitting alluring to the touch. Its lines are both straight and smooth. Everything about it seems modern and straightforward, and yet it exudes emotion. For design that is often unapproachable, LULU is an exception.
Design
The combination of simple geometric shapes creates a striking impression. The rounded edges and corners have a harmonious effect, and add a subtle accent to the rectangular shape. 
Interplay
An elegant lever is attached to the compact faucet body.  
Color
LULU exudes positive energy, effortlessly complimenting rooms with bright colors. On the contrast, it is also seductive in more modest surroundings.