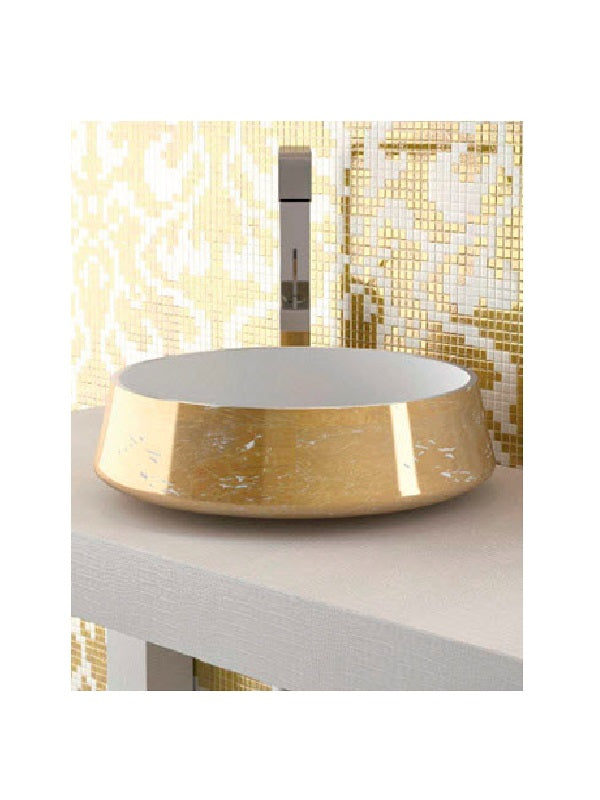 Countertop washbasin, round

Series: EXTE' LUX
Finish: White/Gold Leaf

Material: Alumix®
Weight: 3.2kg
Measures: 420mm diameter, Height: 145mm

EXTE' LUX round countertop washbasin in Alumix®, born from a merger of aluminium alloys. The exclusive decoration with ripped leaf makes it a product of contemporary luxury. The rim in brushed polished aluminium enhances the soul of the material.